Timothy Miles wins young horticulturist of the year
Sissinghurst gardener and graduate of Royal Botanic Garden Edinburgh, Timothy Miles was named Chartered Institute of Horticulture Young Horticulturist of the Year 2018 at the grand final held at the Harrogate Spring Flower Show on April 28.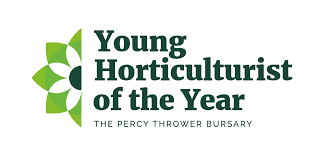 Miles, who graduated from Royal Botanic Garden Edinburgh in 2017, received the £2,500 Travel Bursary provided by the Percy Thrower Trust. He will be able to use it to further his horticultural career anywhere in the world.
Finalists at the Grand Final were:- Scotland – Owen Harlow, Ireland – Leo Walsh, Northern – Emily Marston, North West and North Wales – Frances Porter, West Midlands and South Wales – Josh Egan Wyer, Eastern – Rosie Innes Taylor, South East – Timothy Miles, South West – Sally Newbrook.
Marston, an apprentice at RHS Harlow Carr who is in her first year at Craven College was runner up and Porter, studying for a level 3 diploma at Derby College's Broomfield Hall was third. Martin Fish was quizmaster at the 28th annual event.
Chartered Institute of Horticulture president Owen Doyle said: "The Chartered Institute of Horticulture's Young Horticulturist of the Year Competition is our flagship event which engages students and young horticulturists across both Great Britain and Ireland.
"This is an exciting and fantastic opportunity for them to display their plant knowledge and to meet fellow horticulturists during the local, regional and national parts of the competition.
"Thanks to our generous sponsors the winners at a local and regional level receive prizes and those that reach the Grand Final also receive great prizes. I wish the best of good fortune to all those taking part in the Grand Final."